True understanding of spirituality can only come if we step outside the boundaries of our preferred religion and look for the one golden thread of Truth that runs through all faiths.
~Father Charles Ogada
On this 3-day retreat, participants will have the opportunity to spend time in silence, contemplation, and meditation, hear talks, and ask questions of Father Charles, practice yoga, walk in the forest, canoe, and do experiential exercises to connect with their True Self. One day of the retreat will be in silence.
Fr Charles will be guiding us into awareness of our timeless, ever-peaceful, ever-present, ever-loving, ever-fearless, True Self. These bodies and minds can do nothing without the 'I', the deathless Self, the ever-flowing fountain of pure joy and Love. Along with faith in the Self comes the affirmation: "The 'I' in me can do anything!"
To register click here. and send an email to info@heartspace.ca to confirm that your registration has been received.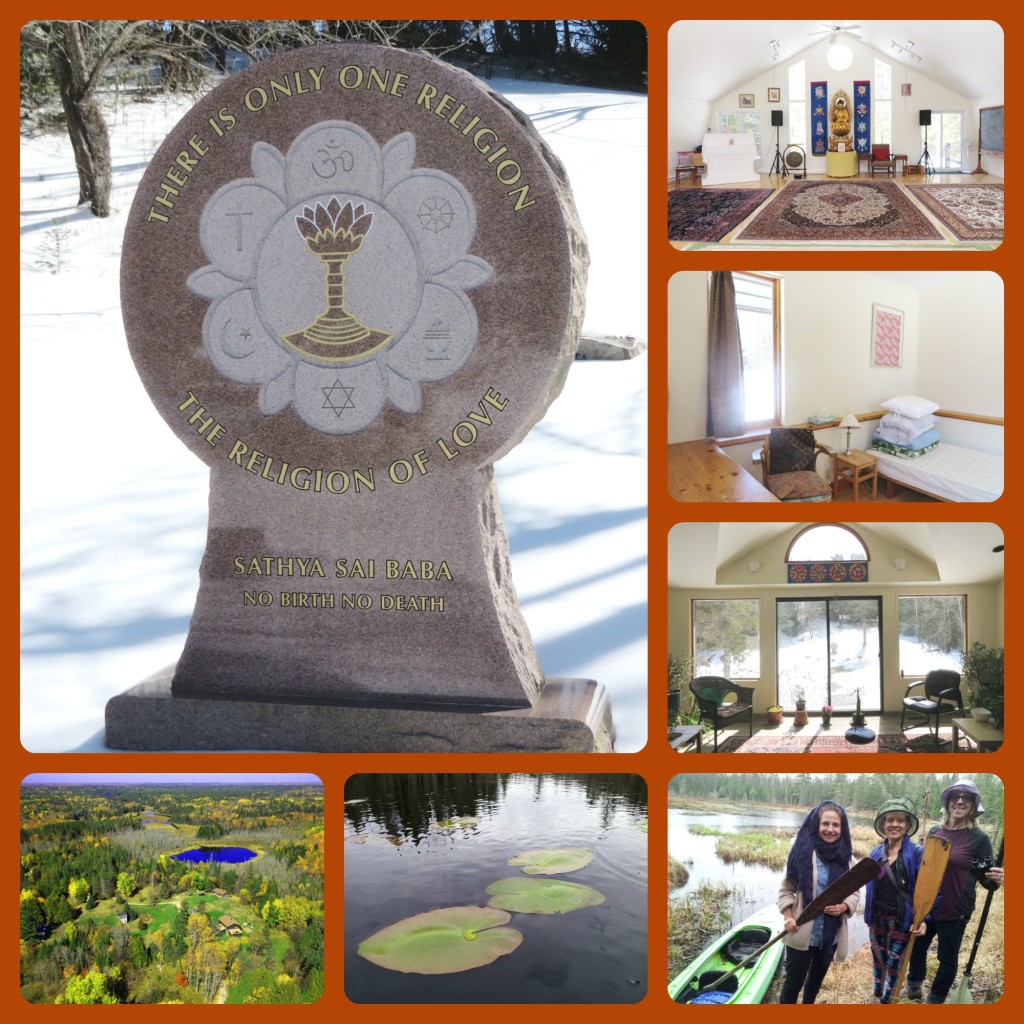 Venue: The Dharma Centre of Canada
The Dharma Centre of Canada is a retreat centre located in Kinmount, Ontario, 2.5hrs North East of Toronto or 2hrs West of Ottawa. The 400 acres of forested property invites visitors to appreciate the beauty and wildness of the natural world. There is a myriad of wildlife in the dense forest, meadows, beaver ponds, creeks and small lake that make up the property. Deer are often seen roaming the property seemingly unfazed by retreatants, and the occasional moose or bear may wander through. There are many walking trails as well as a canoe and kayak available for use during quiet times. The Cenre has been operating for 50 years and has had people meditating on its lands continuously since its inception. It hosts spiritual practitioners of all faiths.

Accommodations
Accommodations vary from single retreat cabins to rooms in a retreat compound.
Rooms are either single or doubles. Participants can also choose to camp on the grounds and enjoy the magnificence of the surroundings. The rooms are simply furnished with a bed, desk, and shelves or dressers. Washroom and showering facilities are located nearby.
There is one family sized room for a family that would like to attend although there is no childcare available so parents will be required to look after their children throughout the duration of the retreat.
If you have an special mobility, dietary needs or if you have troubles with snoring please be sure to mention this on your retreat registration.
Cost
Early Bird:
Single Accommodation: $210 (+ optional extra day for $95)
Double Accommodation: $150 (+ optional extra day for $75)
Tenting Accommodation: $110 (+ optional extra day for $45)
After July 1st:
Single: $250 (+ optional extra day for $95)
Double: $190 (+ optional extra day for $75)
Tenting: $130 (+ optional extra day for $45)
The fees for the retreat include the cost of accommodation and 3 meals per day. Participants may also want to make a donation for the teachings they receive which will all go to support the work that Father Charles Ogada is doing in Joy Village, Nigeria (read below). They can also make a donation towards the cost of his airfare.
Heal Hunger: The Ongoing Work in Nigeria
In one of the most impoverished areas of West Africa, Father Charles Ogada – a Nigerian Christian mystic and Vedantist – has been working to transform the village of Ebe into 'Joy Village'. Allowing love to be his guiding light, he has built a home for children without shelter, a school for curious young minds, and has provided water where it was once dry. His work is not yet done.
It was quickly discovered that at least 20% of the local children were coming to school starving, without having had breakfast and with no lunch packed. Clearly, these children were struggling to learn. So Father Charles and his supporters established the Biarienu Food Program (meaning "Come and Eat!"), providing cooked meals to every child in need who attended the school. We are now seeking to raise $30,000 to fund the building of an industrial sized kitchen and dining room, and to support the expansion of the food program to feed the children in the neighbouring schools. As the school grows, they are also in need of funding to train and hire more teachers and expand the facility to accommodate this growth. A little bit from here goes a very long way there.
To make a donation click here and scroll to the very bottom of the page where it says "Biarienu Food Program".