The Seminar
In one of the most impoverished areas of West Africa, Father Charles Ogada – a Nigerian Christian mystic and Vedantist – has been working to transform the village of Ebe into 'Joy Village'. Allowing love to be his guiding light, he has built a home for children without shelter, a school for curious young minds, and has provided water where it was once dry. His work is not yet done. This one day seminar led by Father Charles himself will help you to connect with your own inner fire, that spark of light that gives meaning and purpose. He is joined by inspirational speakers, Dr. Shira Taylor and Mr. David Trattles, in offering stories, humour, and spiritual wisdom to bring about transformation in our hearts, our homes and our communities.
The full-day seminar will also offer time for self-reflection, meditation, question and answers, and interactive multi-media presentations.
"True understanding of spirituality can only come if we step outside the boundaries of our preferred religion and look for the one golden thread of Truth that runs through all faiths."
~ Father Charles Ogada
To Register click here
Date: August 20th 2016, 10am-5pm
Location: Multi-Faith Centre, Main Room, University of Toronto, 569 Spadina Ave, Toronto, ON M5S 2J7
*Cost: $30 per person.  Proceeds go to support the construction of a community kitchen and dining hall in 'Joy Village' Nigeria.
*A small number of bursaries will be available for those who are struggling financially upon request.
About the Speakers:
Father Charles Ogada, Dr. Shira Taylor and Mr. David Trattles

Father Charles Ogada is a priest who, much like Fr. Anthony DeMello, Thomas Merton and Meister Eckhart before him, learned at an early stage in his vocation that a true understanding of spirituality can only come if we step outside the boundaries of our preferred religion and look for the one golden thread of Truth that runs through all faiths.
Always open to the Truth of all religions, Fr. Charles traveled extensively in the study of other paths, meeting saints and sages across the globe. Immersing himself in the Christian Mystics, Eastern Spirituality, Sufism, the Jewish Cabbala and the teaching of Ramana Maharshi, he rediscovered the gem of Christian mysticism.
Yearning to serve the poor and disadvantaged, in 2011 Fr. Charles founded the charitable organisation Spiritan Self-Awareness Initiative, based in Ebe, Nigeria. With tremendous faith and never once asking anyone for money, he quickly established the Liquid Love water project providing water to 5000 villagers, an orphanage (Heart of Love Children's Home) caring for 16 young children needing a home, and The Embodiments of Love Academy primary school providing free high-quality education to over 280 primary school children, with Values Education integrated throughout all parts of the curriculum (see: www.iam-awareness.org)
[SlideDeck2 id=6551]
Since 2005 Fr Charles has conducted several multi-faith masses outside of Nigeria, been guest speaker at spirituality-focused conferences in UK, Belgium, India and Australia, and published an extraordinary book on the inherent divinity in all people (The I Am Principle: The Christ Within).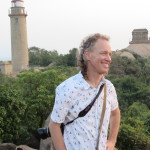 David Trattles knows cycling and slow journalism: for 20 years he has been traveling by bicycle through 60 countries, and working as a social documentary photographer (National Archives of Canada, Canadian Geographic, Macleans, Elle).
Through his creative and humorous presentations, Dave reveals the joy of human relations and the power of human resilience. He will share stories about ordinary people who do extraordinary things (eg. Muslim girl boxers of Calcutta, German cowboys, cheese rollers of Sicily, Tomato throwers of Bunol, marathoners of Calcutta). Most importantly, Dave Trattles will inspire you to get in touch with your own life force – to go out into the world and express your own individuality, your own richness – and to engage deeply in the lives and experiences of others. (See: http://southindiabicycleadventure.com/who-is-this-david-trattles-guy/)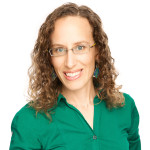 Dr. Shira Taylor is a human being who loves life in all of its manifestations. Physician psychotherapist by day and yogi by night, she has been traveling the world and been engaged in humanitarian and peace work since her teens. This has taken her from the conflict zones of the Middle East and Afghanistan to the conflict zones in every human heart.
After completing her medical residency in Family Medicine in 2009 at the University of Toronto, she served as a family doctor to Toronto's diverse populations including its most underprivileged. She also worked in the Canadian North. In 2010 she trained as a yoga teacher and further developed an already long standing love for meditation. This interest has since brought her to live, visit, serve in and train in several ashrams and monasteries around the world and to learn from many modern day saints.
Today she brings this blend of Western medicine and spiritual training to her current medical psychotherapy practice which supports people to move beyond old habits of the mind to connect with the truth, love, and wisdom within.